Deze blog is in het Engels. Geschreven door Daniel en Romina. Twee digital-nomads livin' the dream in Sri Lanka: Kitesurfen en werken in Sri Lanka. Dit blog bestaat uit twee delen. Hieronder deel 2 over hun eerste paar dagen in Sri Lanka en hoe (kitesurfen en) werken in het mooie, warme Sri Lanka wordt ervaren door Daniel en Romina.
Part 2: "Basically, we are here for two things:

online marketing & improving the camp".
Wind & Werk in Sri Lanka
"During high season this kite camp is always fully booked with kiters from all over the world. Totally understandable as the location is perfect. In the summer (high season) there is powerful, constant wind from the land which makes it possible to kite in the lagoon (flat water) and to do epic overnight downwinders along the coast of Sri Lanka. In the winter (still 30 degrees) the wind comes from the ocean which is more stable, but not as often as in high season. The advantage of the winter season is that you can kite directly in front of the camp in the ocean"
Kitesurfen en werken in november in Sri Lanka
"Because we are now in the middle of the transition between high & low season, there is not a lot of wind nor a lot of customers. So perfect to spend our time preparing for high season (and working a bit for our own webshop: Just In Case).
For the camp, we are both going to focus a lot on marketing and PR but also manage the activities and entertainment here on the camp"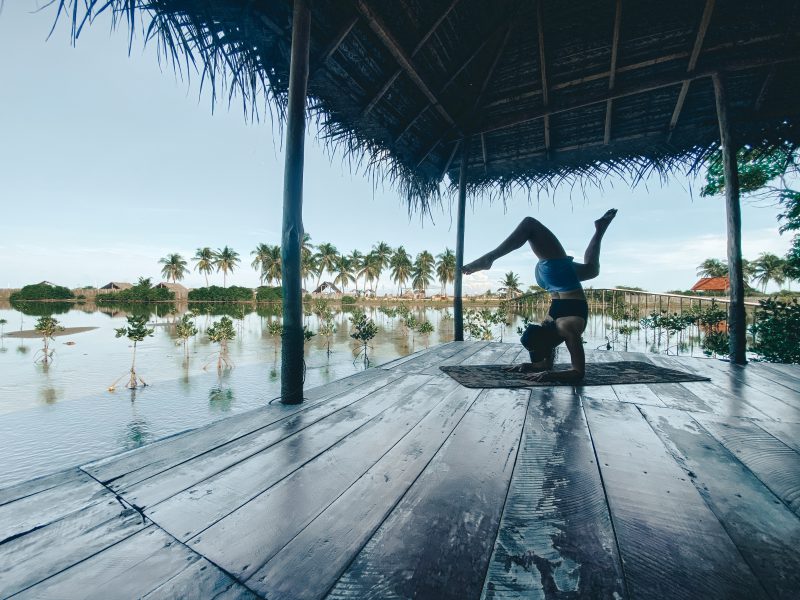 No-Wind in Sri Lanka? No problem!
It's a shame actually, that it's very quiet at the moment. People think there isn't much to do here when there is no wind. But they couldn't be farther from the truth. In our near vicinity, there are activities like diving, whale watching, rafting, CrossFit, yoga, retreats and beautiful national parks waiting to be explored.
5 dingen die je kan doen in Sri Lanka naast kiten (op reisafstand van de kitespot)
What else aside of Kitesurfen en werken in Sri Lanka?!
"Aside of that, this whole country is full of beautiful hiking trails, amazing train tracks and stunning beaches. Our biggest challenge is going to be to get this camp fully booked throughout the year, even in low season!"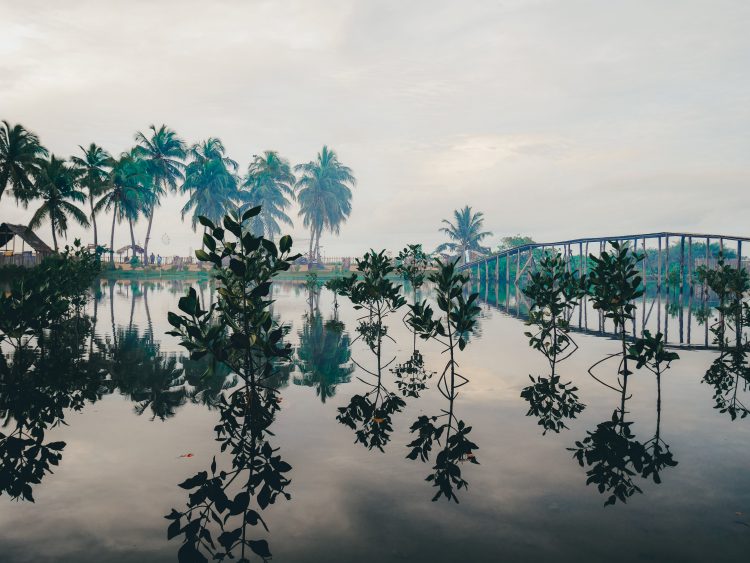 Meer lezen over deze prachtige bestemming?
We hebben onze bestemmingen in Sri Lanka voor je op een rijtje gezet.
Ook kun je voor meer informatie altijd even mailen naar nederland@kitesurfinglanka.nl.
Als officieel agent van de accommodatie (het camp) verzorgen we ook via dat kanaal je boeking. Net als via outbound dus; zonder extra kosten en met het gemak van Nederlandse correspondentie!
Pictures provided by: Daniel Hickinson & Romina Schwarz
Vrijblijvend meer informatie, of een offerte in een paar klikken
Read more in part 1 about working and kitesurfing in one of the most beautiful countries in the world: Sri Lanka.
Also, check out our other blog-posts about Sri Lanka  (NL) & stay up to date via our Instagram!