Deze blog is in het Engels. Geschreven door Daniel en Romina. Twee digital-nomads livin' the dream in Sri Lanka: Kiten en werken in Sri Lanka. Dit blog bestaat uit twee delen. Hieronder deel 1 over hun eerste paar dagen in Sri Lanka en hoe (kiten en) werken in het mooie, warme Sri Lanka wordt ervaren door Daniel en Romina.
Part 1: "Wow! What an amazing experience already!"
Introductie kitesurfing digital nomads Daniel & Romina
"Hi, we are Daniel Hickinson & Romina Schwarz and we are digital nomads on an adventure in Sri Lanka. After living in Thailand Australia and Indonesia, it was time for a new location and a new adventure. In Australia, Daniel (dive instructor) learned how to kitesurf and exchanged all his diving gear for kitesurfing gear. On the way back to Europe we made a stop in Lombok where Romina also learned how to kitesurf!"
How to get to …. Kiten en werken in Sri Lanka?!
"Daniel is from the Netherlands and Romina is from Germany. While we were in Europe we were looking for our next destination because we just hate winter and can work anywhere as long as we have our laptops and WiFi.
We fell in love with kitesurfing so we were looking for a warm country, with lots of wind, where we could stay & eat for free in return for our skills. We emailed a lot of kitesurf schools all over the world and we actually got more positive reactions then we expected but there was always something that didn't really match our criteria. At some places, we could only stay in a dorm room and in others we had to work 8 hours for just accommodation… UNTIL we got a reply from Kitesurfing Lanka.
We spoke on the phone with Leo, one of the owners and everything sounded amazing. Basically, we got SO EXCITED that we booked our flights 20 minutes after our phone call.
And now, 6 weeks later, we arrived at Kitesurfing Lanka and we are so stoked to stay here long term for kitesurfing and working 🙂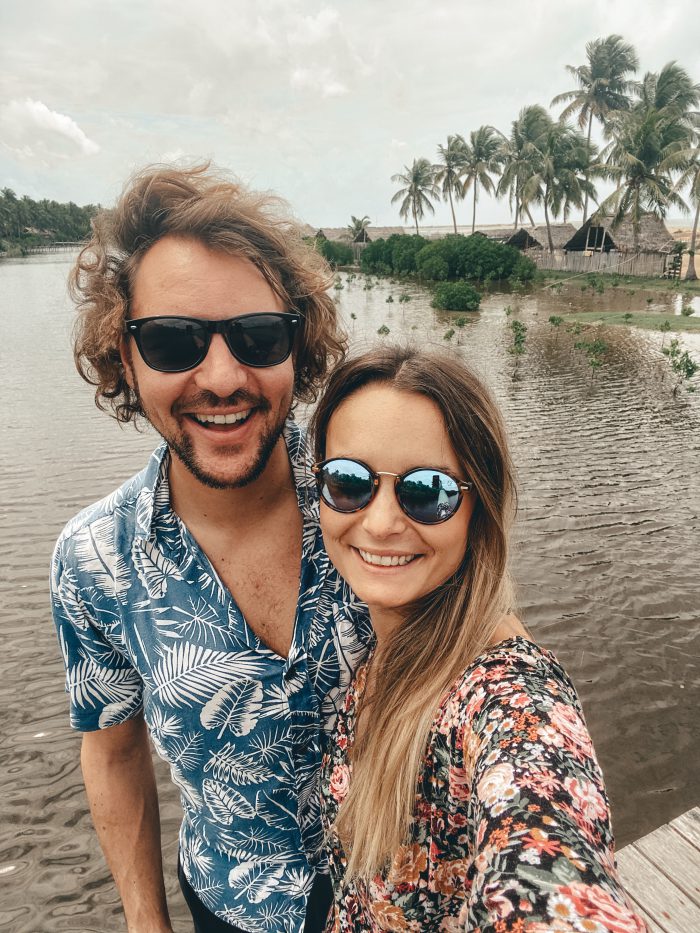 About the location
The camp itself is in a beautiful location between a massive flatwater lagoon and the ocean. It's actually in the coconut triangle so it's covered in palm trees. There are different accommodations available like tents, bungalows and premium bungalows. There are 2 bar, one in the camp and one at the beach, a big restaurant, a kite school and a beautiful yoga deck.
Kiten en werken in Sri Lanka: the first day(-s)
"The first day here we met most of the staff. And we didn't expect such a big crew of 35 staff members. Everybody is very friendly, funny and their English is on point. The next day we had a skype call with Dilsiri (Dil), the other owner, and we spoke about our tasks, opportunities and basically everything he wanted us to do. (……)"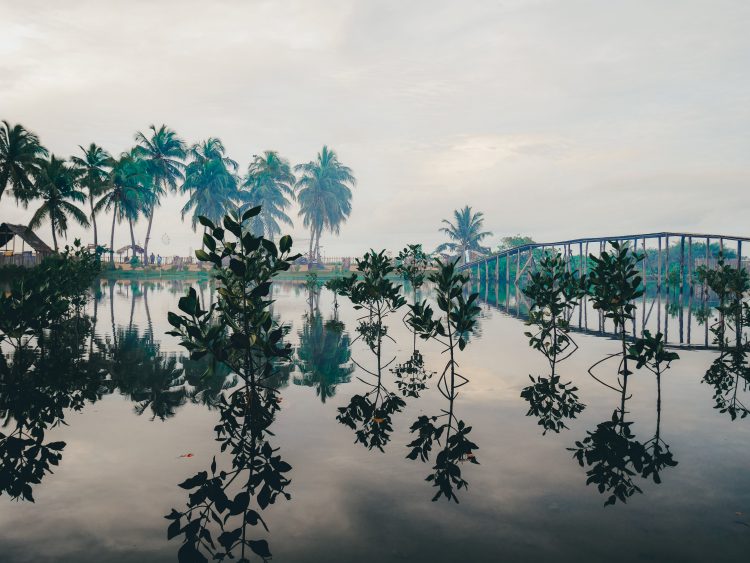 Pictures provided by: Daniel Hickinson & Romina Schwarz
Vrijblijvend meer informatie, of een offerte in een paar klikken
Read more in part 2 about working and kitesurfing in one of the most beautiful countries in the world: Sri Lanka.
Also, check out our other blog-posts about Sri Lanka  (NL) & stay up to date via our Instagram!